Daddy "Milo" baby-sitting his ShihPoo Puppies
Home
Daddy "Milo" baby-sitting his ShihPoo Puppies
Breeding Smart, Happy, Healthy, Lap-size Non-shedding "Designer Dog" Puppies!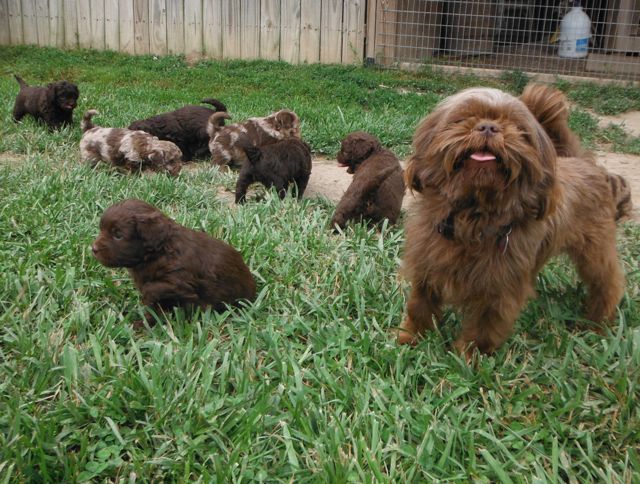 Related Articles
Mary Lisa Carter

, , Sunny Day Puppies News, AKC, apso, breed, breeder, brown, chocolate, dog, dog whisperer, for sale, Havanese, Havanese puppies, Havapoo, house training puppy puppies house breaking advice, lhasa, merle, ohio, poodle, puppies, puppies for sale, puppy, shih tzu, shihpoo, shorkie, shorkie tzu, small dogs, yorkipoo, 2

---

These pictures of my silly doggies will have you laughing!! They are sure having a fun time enjoying these...
Search This Site!
Available Puppies!
The SDP Difference
Subscribe to Get Puppy News via Email!
Subscribe to Our Newsletter!