Daddy "Milo" baby-sitting his ShihPoo Puppies
Home
Daddy "Milo" baby-sitting his ShihPoo Puppies
Breeding Smart, Happy, Healthy, Lap-size Non-shedding "Designer Dog" Puppies!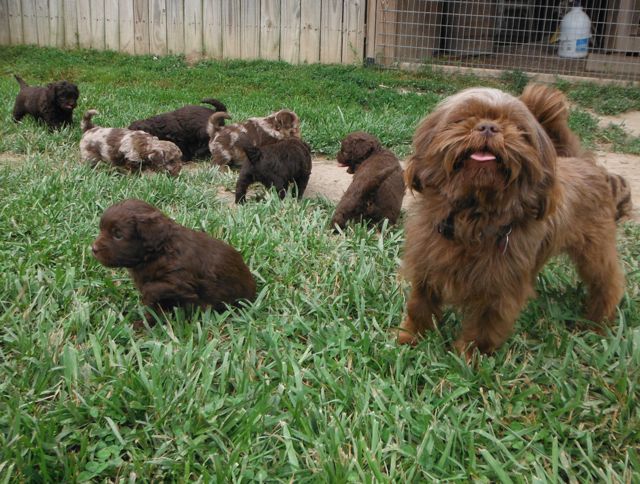 Related Articles
Mary Lisa Carter

, , Sunny Day Puppies News, AKC, apso, breed, breeder, brown, chocolate, dog, dog whisperer, for sale, havanese mix, Havanese puppies, Havapoo, house training puppy puppies house breaking advice, lhasa, ohio, poodle, poodle mix, puppies, shih tzu, shihpoo, shorkie, small dogs, yorkie, yorkipoo, 6

---

Ahhhh, these warm sunny days that we have been having this winter have been WONDERFUL!!! My dogs and I...
Search This Site!
Available Puppies!
Subscribe to Our Newsletter!
@sunnydaypuppies on Instagram!